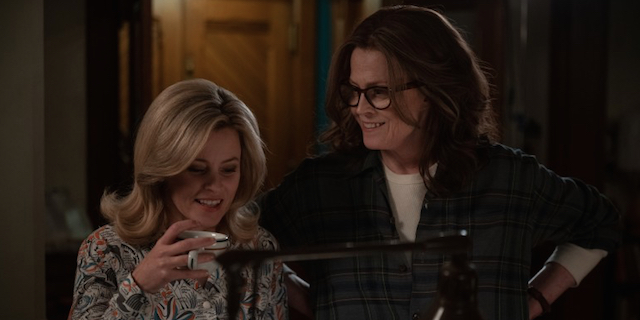 A 72ª edição do Festival Internacional de Cinema de Berlim, que acontecerá entre os dias 10 e 20 de fevereiro, acaba de anunciar os filmes selecionados para a Competição e que disputarão o cobiçado Urso de Ouro, prêmio máximo do evento.
Neste ano, 18 filmes, de 15 países, foram selecionados; sete foram dirigidos por mulheres. Da lista, onze cineastas já estiveram no festival, oito em competição e cinco deles já foram premiados. O diretor M. Night Shyamalan presidirá o Júri Internacional e a atriz francesa Isabelle Huppert será homenageada com o Urso de Ouro honorário.
Em comunicado oficial, Carlo Chatrian, diretor artístico do evento, disse: "Estamos felizes por ter de volta artistas que amamos e cujo trabalho é importante para nós. Também estamos felizes em receber pela primeira vez na Competição cineastas cujos filmes nos emocionaram. Mais da metade dos filmes selecionados acontecem no presente dia, mas apenas dois tratam dos tempos atuais de pandemia. Os laços humanos e afetivos são um fio condutor, com metade da seleção escolhendo a família como contexto para seus contos. Quase todos os filmes ambientam seus contos fora do centro da cidade, nas periferia, no campo ou seguem os personagens em suas viagens para longe das cidades".
Além disso, também foram anunciados os títulos selecionados para as mostras Berlinale Special, com 15 filmes, de 12 países; e para a mostra Encounters, com 15 obras em estreias mundiais.
Conheça os novos filmes selecionados para o Festival de Berlim 2022:
COMPETIÇÃO
A E I O U – Das schnelle Alphabet der Liebe (A E I O U – A Quick Alphabet of Love), de Nicolette Krebitz (Alemanha/França)
Alcarràs, de Carla Simón (Espanha/Itália)
Avec amour et acharnement (Both Sides of the Blade), de Claire Denis (França)
Call Jane, de Phyllis Nagy (EUA)
Drii Winter (A Piece of Sky), de Michael Koch (Suíça/Alemanha)
Everything Will Be Ok, de Rithy Panh (França/Camboja)
La ligne (The Line), de Ursula Meier (Suíça/França/Bélgica)
Leonora addio, de Paolo Taviani (Itália)
Les passagers de la nuit (The Passengers of the Night), de Mikhaël Hers (França)
Nana (Before, Now & Then), de Kamila Andini (Indonésia)
Peter von Kant, de François Ozon (França)
Rabiye Kurnaz gegen George W. Bush (Rabiye Kurnaz vs. George W. Bush), de Andreas Dresen (Alemanha/França)
Rimini, de Ulrich Seidl (Áustria/França/Alemanha)
Robe of Gems, de Natalia López Gallardo (México/Argentina/EUA)
So-seol-ga-ui Yeong-hwa (The Novelist's Film), de Hong Sang-soo (Coreia do Sul)
Un año, una noche (One Year, One Night), de Isaki Lacuesta (Espanha/França)
Un été comme ça (That Kind of Summer), de Denis Côté (Canadá)
Yin Ru Chen Yan (Return to Dust), de Li Ruijun (China)
BERLINALE SPECIAL GALA
Against the Ice, de Peter Flinth (Islândia/EUA/Dinamarca)
À propos de Joan (About Joan), de Laurent Larivière (França/Alemanha/Irlanda)
Gangubai Kathiawadi, de Sanjay Leela Bhansali (Índia)
Good Luck to You, Leo Grande, de Sophie Hyde (Reino Unido)
Incroyable mais vrai (Incredible But True), de Quentin Dupieux (França/Bélgica)
Der Passfälscher (The Forger), de Maggie Peren (Alemanha/Luxemburgo)
Occhiali neri (Dark Glasses), de Dario Argento (Itália/França)
The Outfit, de Graham Moore (EUA)
BERLINALE SPECIAL
1341 Framim Mehamatzlema Shel Micha Bar-Am (1341 Frames of Love and War), de Ran Tal (Israel/Reino Unido/EUA)
Eine deutsche Partei (A German Party), de Simon Brückner (Alemanha)
Le chêne (Heart of Oak), de Laurent Charbonnier e Michel Seydoux (França)
Nest, de Hlynur Pálmason (Dinamarca/Islândia)
Nothing Lasts Forever, de Jason Kohn (EUA)
Terminal Norte (North Terminal), de Lucrecia Martel (Argentina)
This Much I Know To Be True, de Andrew Dominik (Reino Unido)
ENCOUNTERS
A Little Love Package, de Gastón Solnicki (Áustria/Argentina)
À vendredi, Robinson (See You Friday, Robinson), de Mitra Farahani (França/Suíça/Irã/Líbano)
Axiom, de Jöns Jönsson (Alemanha)
Brat vo vsyom (Brother in Every Inch), de Alexander Zolotukhin (Rússia)
Coma, de Bertrand Bonello (França)
Father's Day, de Kivu Ruhorahoza (Ruanda)
Flux Gourmet, de Peter Strickland (Reino Unido/EUA/Hungria)
I Poli ke i Poli (The City and the City), de Christos Passalis e Syllas Tzoumerkas (Grécia)
Journal d'Amérique (American Journal), de Arnaud des Pallières (França)
Keiko, me wo sumasete (Small, Slow but Steady), de Shô Miyake (Japão/França)
MUTZENBACHER, de Ruth Beckermann (Áustria)
Queens of the Qing Dynasty, de Ashley McKenzie (Canadá)
Sonne, de Kurdwin Ayub (Áustria)
Unrueh (Unrest), de Cyril Schäublin (Suíça)
Zum Tod meiner Mutter (The Death of my Mother), de Jessica Krummacher (Alemanha)
Foto: Wilson Webb.